---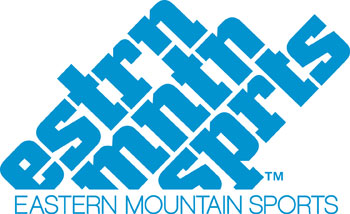 EASTERN MOUNTAIN SPORTS
Eastern Mountain Sports (EMS) relies on the HVAC equipment in their stores to maintain a comfortable climate so that customers will stay in the store long enough to purchase gear and clothing for their next outdoor adventure. Ongoing failure of an air conditioning system in an older building in New York was putting a dent in EMS's repair budget and killing sales in the store over the course of two months.
Pinnacle Rock was able to solve the problem so the store could start generating revenue again. Pinnacle offered three qualities that made the solution possible:
• Availability
• Experience and Knowledge
• Customer Centered Approach
As a result, Pinnacle Rock manages the mechanical services needs of almost half of the EMS locations and is considered to be one of their most trusted suppliers of facilities maintenance services.
SITUATION:
Upon arrival Gene personally inspected the problem equipment. It took a few hours to complete the inspection and hold conversations with Jennifer and the original techs, but by midday, he had diagnosed the problem.
Pinnacle Rock Redefines Service
When Jennifer stepped into her position at EMS, Gene had already been working with EMS for some time. It didn't take her long to figure out that he was a key player in helping her do her job.
Jennifer had this to say:
"What became very clear early on was that Gene is more than any old service provider. He really positions himself as a partner. We have to be very competitive with our direct competition, but we also have to be very smart about how we spend our money and save money wherever we can. He really stepped up to the plate to offer us options on how we could continue to have our equipment run well, control the climate in our stores, and save money at the same time. He was very interested in what our needs and concerns were and was able to bring solutions and options."
In this situation, Jennifer talks about why she knew that Gene was a great choice.
"When I asked Gene to go to New York, he was there in one day. For him, the purpose of Pinnacle Rock isn't just fixing machines. It is about helping his clients to reduce costs, manage their budgets and make a profit. This viewpoint is critical when solving problems for commercial clients.
He is a joy to work with – very positive and personable. He wants you to understand what it is he is working on. I'm not an HVAC expert and I never will be but he explained what he had done to troubleshoot. He explained the ramifications and he also told me when a repair wasn't needed right away. He let me know where I could hedge my bets.
Gene always looks out for our best interest and I trust him. That's the key right there. He is truly my most trusted vendor."
AIRMAR TECHNOLOGY CORPORATION
Airmar needed expert advice when investigating a retrofit of the heating system for their product curing operation. The project was expected to be expensive and complex so they called in Pinnacle Rock Mechanical Services to consult.
Pinnacle Rock offered unexpected advice that took the project in a different direction, but in the short term saved over $10,000 in initial costs and dramatically reduced ongoing expenses.
The Pinnacle Approach had 3 key elements:
• Availability for Consult
• Total Cost Perspective
• Customer's Best Interest
---